EZLynx is revolutionizing the way insurance agencies do business
EZLynx is excited to announce the release of our mobile version of EZLynx Consumer Quoting. With the introduction of EZLynx Consumer Quoting mobile, consumers using mobile browsers are automatically greeted with a quote screen optimized for their device, yet still containing all of the powerful quoting features of the desktop version. The interface includes an easy-to-complete form that meets consumer demand and exudes professionalism and relevance to potential customers.
Once the form is completed and submitted, consumers can receive access to instant, real-time insurance quotes from multiple providers without picking up a phone or using a desktop computer.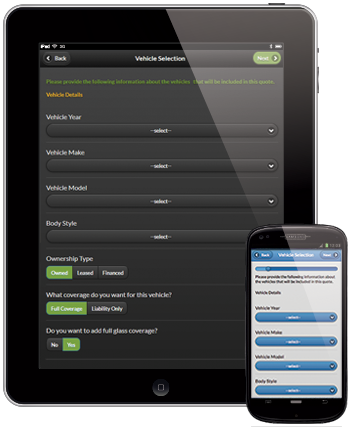 EZLynx Consumer Quoting mobile will be enabled for everyone that has our Enhanced Consumer Quoting at no additional cost.  Otherwise, Mobile Quoting is available as an add-on.
The Mobile Explosion
According to a 2013 study by ComScore, the evolution of mobile devices has reached new heights with more than 129 million Americans carrying smartphone devices. That number is expected to increase by 40 percent over the next three years – a change that is sure to further fuel the popularity of mobile search.
Currently, desktop Internet searches only barely edge out mobile web searches in popularity among Americans. But in December 2012, CNET reported that a year-end Internet trends report delivered at Stanford University showed that mobile web is gaining fast on desktop Internet traffic, and in some places it has already surpassed it.
What Higher Mobile Search Means for Insurance Agencies
The number-one reason web browsers visit an insurance agency's site for the first time is to obtain insurance quotes. It is no secret that consumers have acquired insurance quotes online for many years, but the number of those online quotes requested via mobile web devices has steadily increased month by month. Mobile searches for insurance quotes using smartphones and tablet devices are at an all-time high and are only expected to grow higher.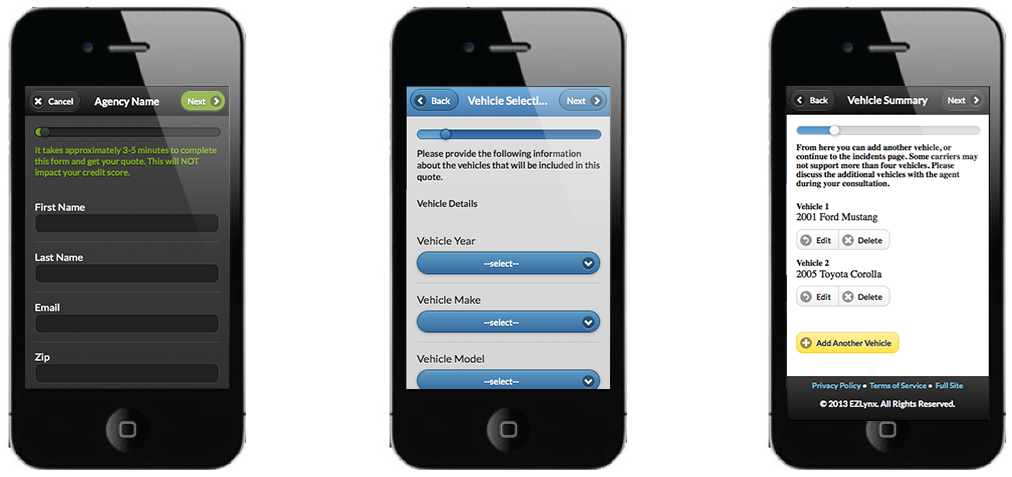 But despite requests for on-demand insurance quotes, Internet users accessing from smartphones and tablets want to get a quote quickly without having to zoom, pinch and pan the screen to view and enter information. In fact, consumers are becoming increasingly impatient with websites and even mobile applications that are not optimized enough for their favorite devices. Slow-to-load pages or pages that are not simplified for mobile devices are left for competitors with faster and more navigation-friendly sites.
Cutting-edge features like EZLynx Consumer Quoting mobile ensure that independent insurance agencies can edge out the competition and avoid overlooking such a pertinent part of the insurance market. After all, insurance agencies cannot convert traffic if they don't have any.
To get started with EZLynx Consumer Quoting mobile, email [email protected] or give us a call at 877-932-2382.
---
EZLynx Agency Websites is the perfect compliment to Consumer Quoting mobile
EZLynx Agency Websites are mobile optimized and ready to work seamlessly with Consumer Quoting mobile
In an age of digital marketing and search engine optimization, insurance agencies need a powerful website to reach a wide audience and bring in new customers. With the increasing shift to mobile devices, consumers are using their phones and tablets almost exclusively for day to day browsing.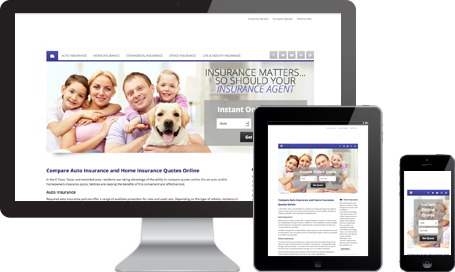 EZLynx Agency Websites capitalizes on this growing trend by building responsive websites that automatically adapt to the device and screen size of each visitor.
Combine this with EZLynx Consumer Quoting mobile, and your agency will be able to provide a perfect online experience for consumers, wherever they may be.
To get started with EZLynx Agency Websites, email [email protected] or give us a call at 877-932-2382.
---
eSignature by AssureSign
Coming soon, the new and easy way to send electronic documents to your customers
In as little as 5 simple steps, you can send secure documents directly from your EZLynx account!
This feature will…
Save you time and money by sending and receiving documents in minutes
Provide user-friendly interface for you and your customers
Support signing documents online or with mobile devices
If you would like to be notified when eSignature by AssureSign is available on the EZLynx Marketplace, please fill out the form below.
[cm_ajax_subscribe id=2]
---
Did you know?
You can keep track of expiration dates in EZLynx

If you don't have EZLynx Management System, you can still manually enter policy data to keep track of expiration dates.
---
Don't forget, we offer FREE Webinars every week
From new user training to powerful ways to get the most out of EZLynx, we provide Webinars several days each week. Sign up at any time.
Visit https://support.ezlynx.com/webinars/ to see what's available.