EZLynx 3.9 is coming out next week, and we've added powerful new features to EZLynx. We have completely revamped the Policy Sync feature, the certificates creation process and the Documents tab to make them more streamlined for a very user-friendly, quick and easy experience. We're excited to introduce you to these rich system enhancements.
Policy Sync & Remarket
At policy renewal time, it's also time to provide your customer with new quotes.  The Policy Sync feature simplifies re-marketing by allowing agents to quickly update their customer's EZLynx application from current policy data.
With Policy Sync & Remarket, you will accomplish this task quickly with side-by-side comparisons of the current application and policy information; simply pick and choose the data to sync and you're ready to re-quote in EZLynx.
Policy Sync can be accessed from EZLynx Management System downloaded policies or during the import process from other compatible management systems.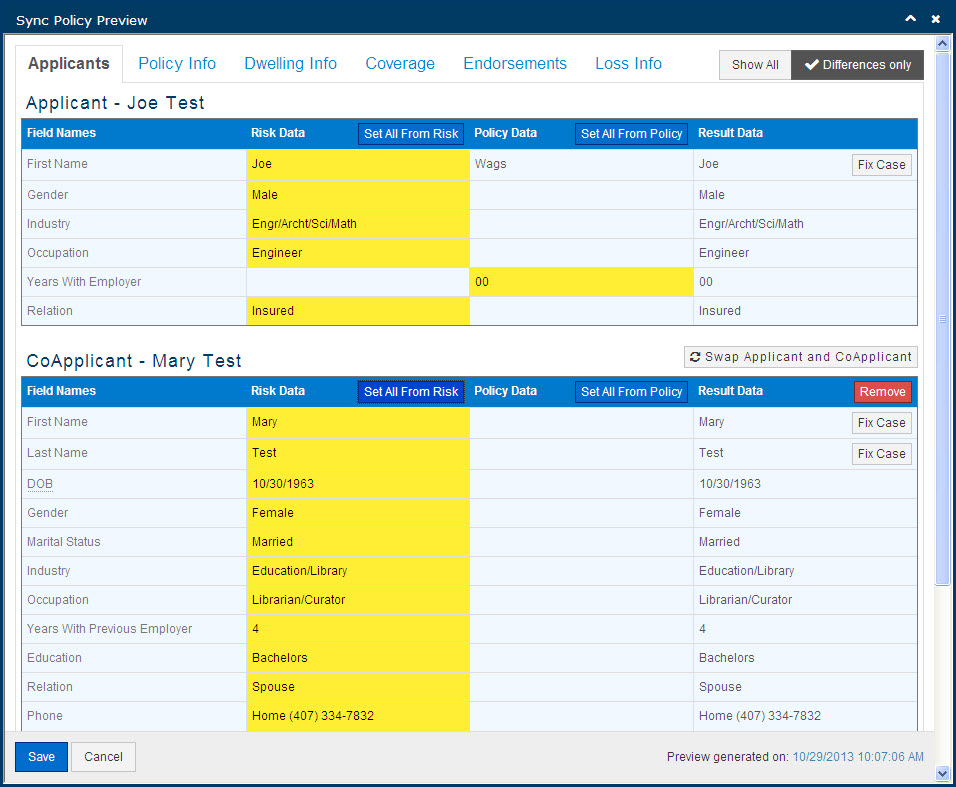 For those of you that do not have EZLynx Management System, we've also enhanced our Import feature to also take advantage of the new Policy Sync.
Certificates
The ability to create one or multiple certificates, track certificate holders and renew certificates is an important task for many independent insurance agents, and can be quite daunting without the proper tool.
With our completely revamped certificates process, you can complete these duties in no time.  Master certificates are saved to the applicant's file, then pulled up to add one or multiple additional holders, and print with one click.
Every certificate holder is saved with the master for quick annual renewals; simply renew the master certificate, import the previous year's interests, select which to print and you're done.
Documents
The Documents Tab is easier to use with consolidated grids, drag and drop upload functionality, policy association and the ability to organize documents into folders.  Emails, certificates, uploaded documents and ACORD forms are all located in one Documents grid with a search capability to locate documents in no time.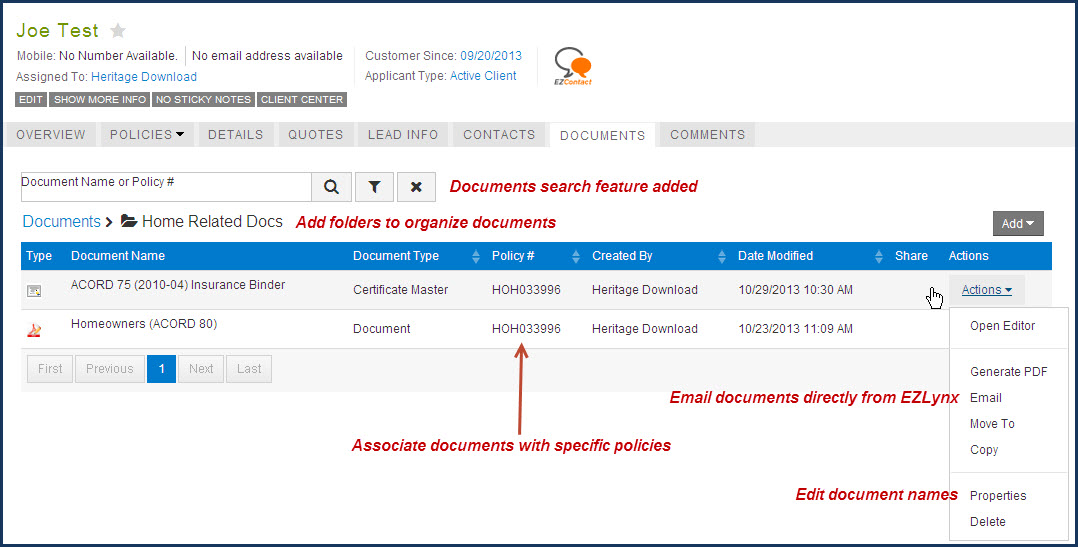 Uploading documents is easier with the drag and drop function.  Document names can be created and edited for easier identification and searching.
Keep your eye out for these amazing new enhancements – the 3.9 release is on its way!