The time and money required to keep an existing customer is often much less than the investment required to get a new customer.  Therefore it makes sense then that you would invest in the infrastructure needed to keep your current customers happy.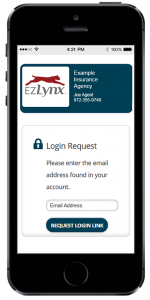 Our latest version of EZLynx Client Center came out last year, and we have seen more and more agencies take advantage of this companion to EZLynx Management System, providing 24/7 customer self-servicing on their agency website.  And just like our Consumer Quoting product, we have also monitored the growing volume of visitors that come from mobile devices.
After all, it does make sense.  If you've got an always-on customer service center, why wouldn't you make it easy for your on-the-go consumers to log in and access things like their auto proof of insurance? Already, several states have passed or are debating legislation to allow motorists to present digital insurance cards from their mobile devices as proof of insurance during a traffic stop.
As always, EZLynx continues to be at the forefront of innovation in announcing that later this week EZLynx Client Center will detect if your consumer is coming from a mobile device and automatically switch to a more mobile-optimized version of the site.
Users will be able to quickly log in from their phone or tablet, view policy details, send their agent a quick message, and view important policy documents, including automatically generated proof of insurance cards for their auto policies.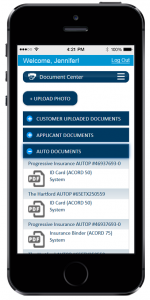 We also wanted to take advantage of features that are specific to a mobile device, so your customers can also snap a picture on their phone and quickly upload it to the document center.
These days, people are very well connected, and they expect around-the-clock access to their insurance information. In fact, many of your customers probably don't even bother to keep paper copies of their policy documents, but assume they'll be able to access the information electronically when they need it. If they can't, they probably won't be happy about having to wait for business hours so they can call you and get the information they're looking for.
All of this information is right at your customers' fingertips because it's easy to integrate the EZLynx Client Center with your existing website, and if you already have EZLynx Client Center, you don't have to do anything to take advantage of the new mobile features.
Even better, our EZLynx Agency Websites are built fully integrated with both EZLynx Consumer Quoting and EZLynx Client Center. When you use our whole suite of products, you'll find that you're able to provide a superior level of service to your customers to keep them happy and improve customer loyalty and retention.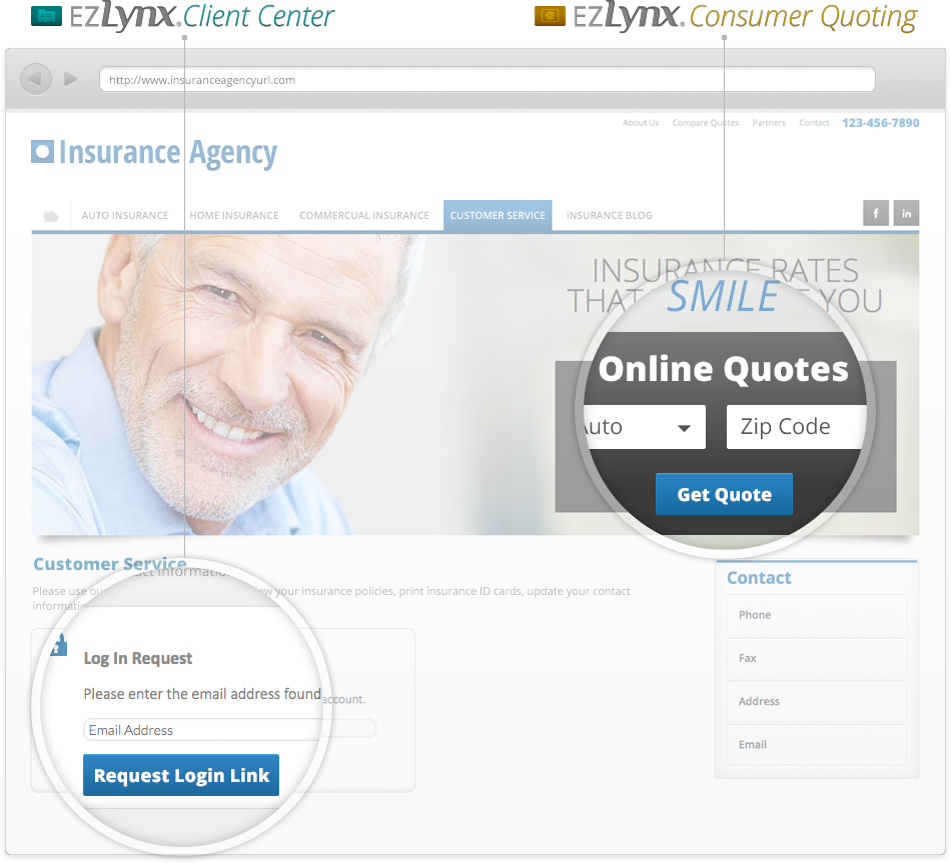 Take a minute to picture your day without the frantic phone calls and emails from customers trying to find policy documents, ask questions about their coverage, or make changes to their policy. Not only does EZLynx Client Center eliminate many of these interruptions, but it also makes your customers happy, and happy customers tend to be the ones who stick with you!
Find out how you can start delivering superior customer service today.
---