SEO has become a buzzword for anyone that is looking to make their website a key component in the success of their business.  And for the insurance industry, a website has quickly become a non-optional element of success, in large part because of the consumer expectations for 24/7 on-demand access to sales and service that has been nurtured in the insurance industry by the likes of Geico, Progressive, Esurance, and others.  Now that this Pandora's Box has been opened, there is no going back.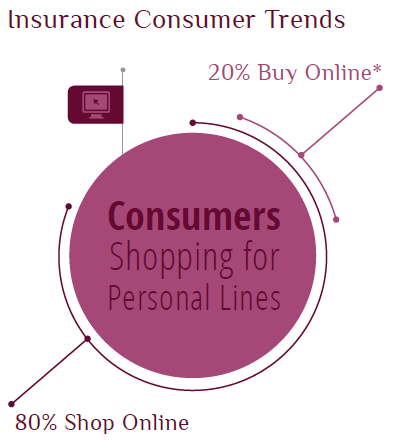 Despite the problems the transition to online shopping has created for some businesses, the internet has opened up more ways for a business to reach a potential customer than would ever have been possible with a brick and mortar storefront alone.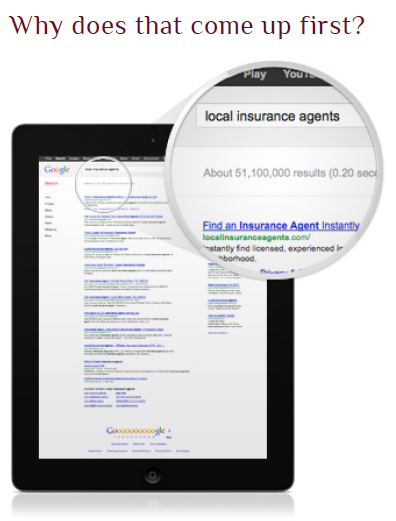 The difficulty of tapping into that online marketplace is in the ongoing time commitment, and independent agents are simply too busy. When you run a quick search and find that perfect match on the first page of the results, there is much that happened behind the scenes that led to those particular sites being listed first.  Specifically, it was the efforts of the search engine in working to understand both the motivations of the searcher and the relevance of the websites in its index.
Understanding why those specific websites came up first, and figuring out how to have your site be among those chosen few, has sprung up an entire industry devoted to nothing else but to what is called Search Engine Optimization (SEO).
EZLynx understood the need that independent agents had in providing their prospects and customers with a rich online experience in order to remain competitive with the big direct writers, as well as keeping up with consumer online shopping trends in general.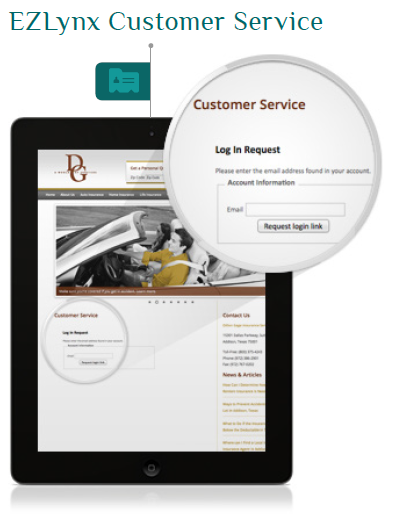 Our consumer quoting and customer service portals were already best suited for being directly embedded on a website, so it was a small step for us to begin offering several agency website options to meet these very specific independent agency needs.
If you're an independent agent, you have no doubt had to wade through an SEO marketing onslaught.  You will have heard about a hundred different "must do" things in order to have a successful website, all of which sound great in theory. In the doing, however, it becomes much more complicated when you also have an agency to run – that's where EZLynx can help streamline your agency and increase your online presence.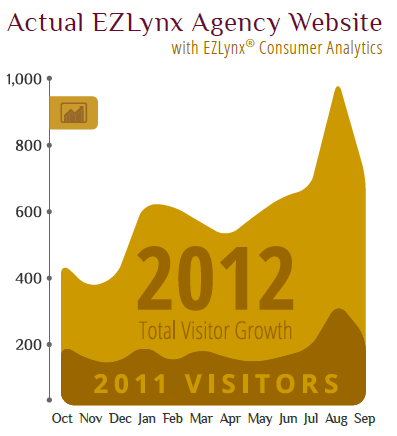 EZLynx has slowly grown our Agency Website team over the past few years, and our SEO strategy has remained consistent and proven: add value and convenience for the readers of your website.  We do this in ways that would be unrealistic and unsustainable for an agent trying to also handle the general day to day operations of running a small business.  Most notably, we use our insurance industry knowledge to speak the search engine's language—content.  The search engines don't see your beautifully designed website; all they see is the text content on your site. More specifically, they seek to determine how relevant your content is and how frequently it is updated.
EZLynx Agency Websites, as part of our Agency Suites, are the perfect agency-in-a-box solution for independent agents, providing websites built using SEO best practices that come with our powerful products fully integrated.
Consumers will experience a seamless experience—from information gathering, live quoting, to on-demand customer service.  For our advanced websites, we take SEO one step further by providing completely unique, relevant, and locally-focused content on a regular basis that feeds the search engines need to provide timely and relevant information to their users.  The online shopper today does their research first, so having a blog that is full of useful, informative, and unique insurance articles will bring in these savvy shoppers that are unwilling to give their business until they have the facts.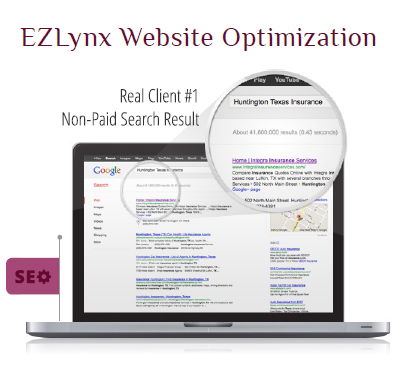 We also work with you as partners, having meetings each quarter to review the overall performance of the website and to brainstorm ideas to continually improve the value of your website for the consumer.
The business of being a Search Engine is to ensure that the search results provided are relevant, timely, and useful.  When the goals of your website are in line with the goals of the search engines, slow and steady wins the race.
For more information on EZLynx Agency Websites, please contact [email protected] or call (877) 932-2382.