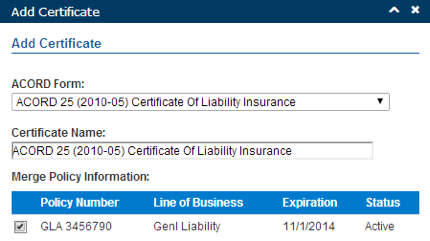 Creating certificates of insurance is one of the most time consuming responsibilities of a typical insurance agency. With this in mind, EZLynx has streamlined the certificate process, so that agents can accomplish this task much more quickly. Our enhanced certificate workflow saves valuable time, which allows you to spend more time selling new policies.
A big frustration for agents revolves around issuing certificates of insurance. Some studies suggest it costs agencies $7 to $18 to process ONE certificate! This doesn't even take into consideration the potential E&O exposure. At some point, certain customers may begin to cost money instead of making money for your agency!
Our enhanced certificate workflow helps your agency reduce the cost of issuing certificates. You will spend less time maintaining certificates, and more time selling.
Features
Ability to create a Certificate Master
Quickly add new certificate holder interests
Pre-fill interest information from a master list
Bulk import multiple interests from past certificates
Generate multiple, individual certificates with one click
Email and/or print certificates on the fly
View all certificates created for certificate master in one place
Prefill policy information into certificate master
Streamlined renewal workflow
Easily select existing or create new signature for certificates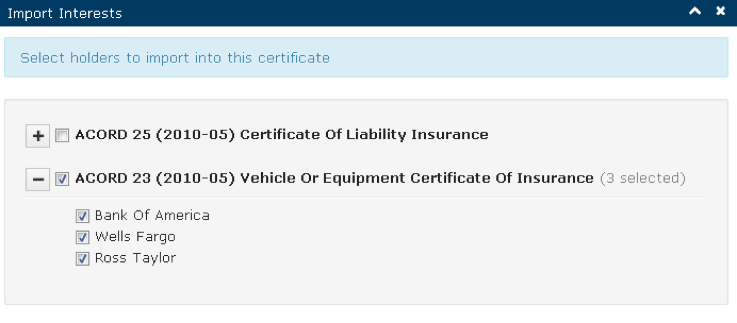 Benefits
Reduce E&O exposure
Spend more time selling, and less time maintaining certificates
Renewing certificates now takes minutes, rather than hours
System generated activities track delivered certificates
Deliver certificates via the customer's preferred method; email, print, or Client Center
What's Next?
Training & Webinars
Attend our free Certificates Webinar. Learn about our enhanced certificates workflow features, including adding and importing interests, flexible distribution options, and streamlining the renewal process.
Register for the Webinar Get On-Demand Training
Don't have EZLynx Management System?
To get more information about how easy it is to move to EZLynx Management System, click to sign up below and an EZLynx team member will contact you.
---