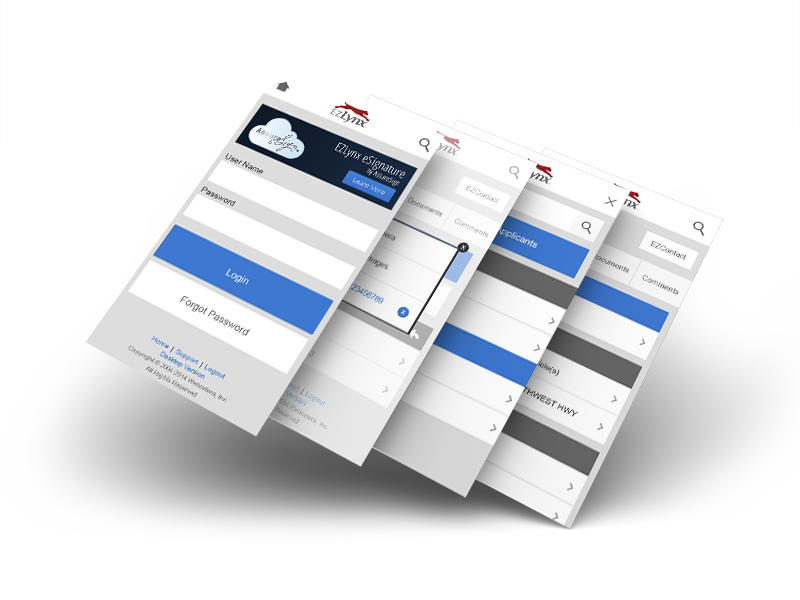 Coming next week, EZLynx Mobile is getting an updated user interface and a few new features to help make your life on-the-go more productive.
If this is the first you are hearing about a mobile version of EZLynx, you should check out this post for details and instructions on how to access the current version of EZLynx Mobile.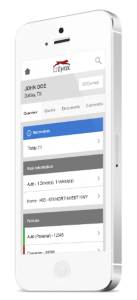 One of our goals with the upcoming update has been to make the mobile and desktop experience more consistent. When using the mobile version, you will still have the same quick access to data that you have with the current version. However, we've made improvements to the layout and navigation menus so that things are right where you would expect them to be.
We've also added features that were recently added to the desktop version of EZLynx, including Quick Search and enhancements to the Documents tab.
Like desktop, your first stop is the Dashboard, where you can quickly search for an applicant. Typing on a phone or tablet is much more trouble, so the ability to start seeing results as you go will speed up the process of getting to the correct applicant.
Once you land on an Applicant Overview, you'll find a familiar screen with applicant details and the usual color-coded policy grid, along with some of the usual sub-menu items.
New features to the Documents Tab in the desktop version of EZLynx was a good opportunity for us to integrate those same features into mobile. However, we wanted to take it one step further and leverage some of the common features of a mobile device – snap a picture from your phone or tablet and immediately upload it to the Document Tab. You can also click on an Applicant's phone number or email address to call or email them right from your device.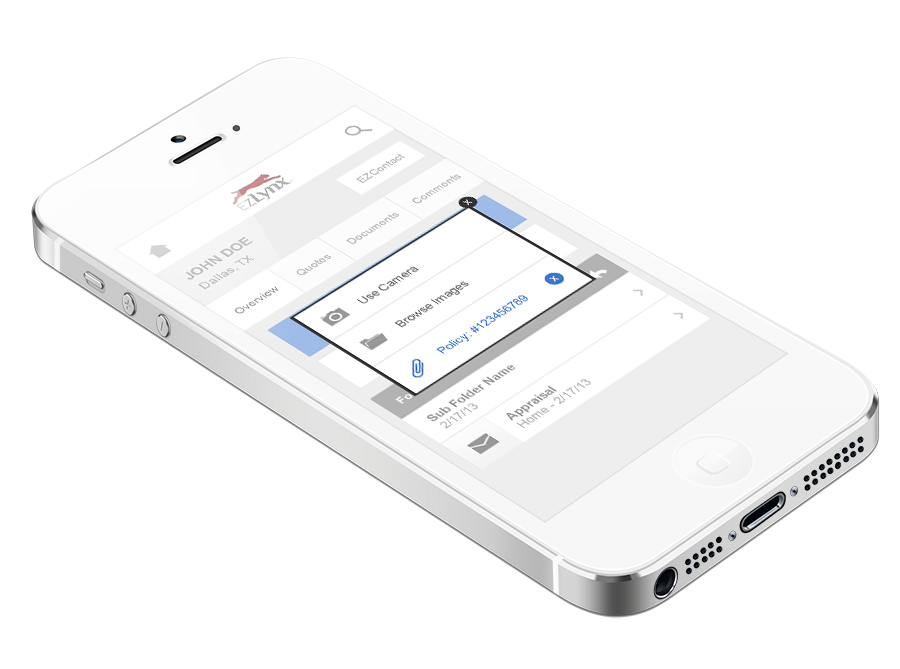 You can sign up to be notified when the new version of EZLynx Mobile is officially released here.
If you'd like to get started using the current version of EZLynx Mobile now, check out this post for details and instructions.