Eliminate the E&O Trap Caused by Texting with Clients
Continuing the trend of providing innovative agency solutions, EZLynx now has a fully integrated SMS text messaging solution – EZLynx Text Messaging. And it's available today!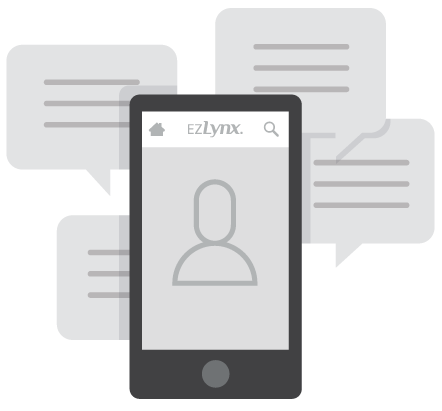 Everyone loves to text. It's quick, to the point, and you can do it from anywhere. Agencies are keenly aware of the huge E&O issue caused by communicating with their customers via text messages because the courts find that if it's not documented in the agency system, it never happened.
Available as an individual add-on or part of our discounted Communication Center bundle, EZLynx Text Messaging allows your agency to send and receive text messages with your customers using a custom, dedicated phone number for your agency – giving you the peace of mind in knowing the messages are safely stored in EZLynx. No other agency automation vendor offers such a tightly integrated solution.
Text messaging, once used almost exclusively by teens, has grown to encompass a wider age range, with older adults now making up the fastest-growing new population of texters, according to the Pew Internet & Life Project.
In another study, it was found that text message open rates exceeded 98%, and even more shocking was that 90% of all text messages were read within 3 minutes of being received on the mobile phone. In short, texting works!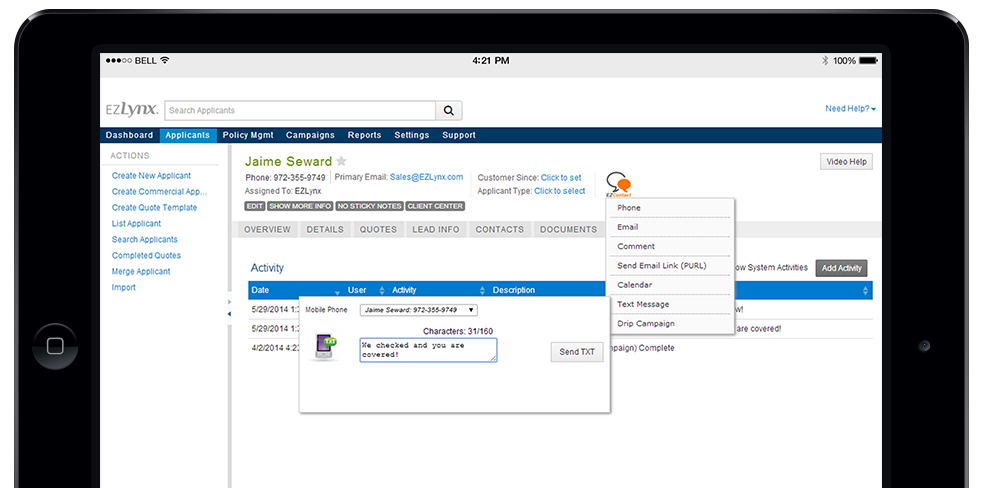 When viewing a consumer in EZLynx, select the option to send a text message, choose the phone number, type your message, and click send. It's as simple as that.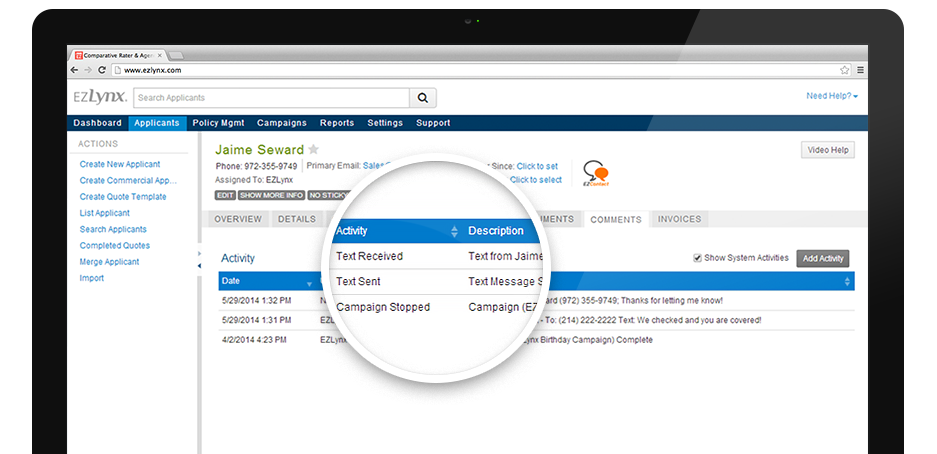 When the consumer responds, the message will automatically be associated with that applicant. You will also receive a copy of the message by email. Best of all, the text messages will be logged as an activity in EZLynx, ensuring you always maintain a two-way record of the entire conversation.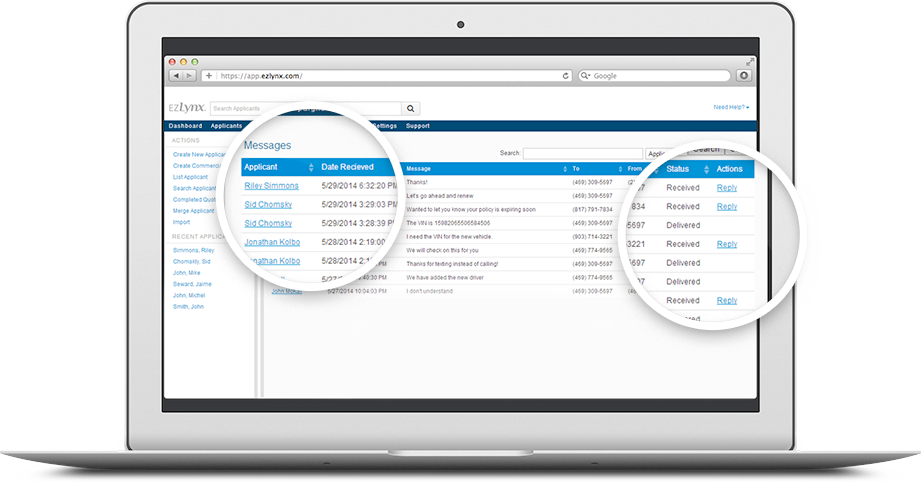 When viewing the incoming message log, reply back to incoming messaging without leaving the page, allowing you to quickly work your way down the list. You can also search through your log of text messages by applicant, date, message, and more. For text messages where the phone number does not match, search inline to find and associate the message with the correct applicant in seconds.
EZLynx understands the power of digital communication, and we are continuing to find innovative ways to make technology work for you and not against you. With EZLynx Communication Center, take advantage of our full suite of communication tools, including Text Messaging, Bulk & Drip Email Campaigns, eSignature, and our Microsoft Outlook plug-in, EZLynx for Outlook.
---