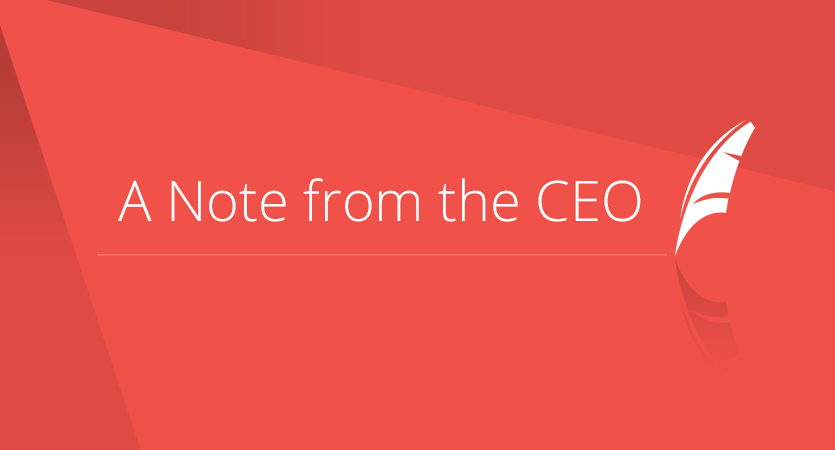 I am sure by now many of you have heard of EZLynx Connect®. I thought this would be a good time to explain what EZLynx Connect is, and isn't, as we shift our focus towards 2021.
EZLynx started as a single product solution back in 2005. Over the years, with the addition of several products, we have become the EZLynx One Platform®. This was by design and the result of a vision we laid out about five years ago. Agents can now come to EZLynx and get basically every feature and functionality necessary to run their business. Simply put, we are a one-stop shop for all your agency technology needs.
Outside EZLynx, the world is changing too. We listen carefully to our customers in an effort to fit our products to their needs. Sometimes, we get requests to build various niche solutions in EZLynx that, if developed up to our standards, could sometimes take focus away from development of our core products. Some of these solutions are already available from third-party vendors, however, and increasingly more of you are asking for integrations with these vendors in the platform. It quickly became obvious to us that we needed to create an eco-system in which vendors could seamlessly integrate their products and services with EZLynx to better meet your needs.
EZLynx Connect is the solution. We officially announced EZLynx Connect at our AgentLynx User Conference in 2019. It's a new way to enable third-party vendors to build an integration on their own without much help from us. This streamlines the process, allowing faster development, and it empowers our customers to directly ask vendors they like to integrate with the EZLynx platform. EZLynx has a long history as an innovative company with leading-edge products; not surprisingly, we are the first to offer this kind of vision in our industry. This is not a radical or innovative idea, however, as it has been implemented in several popular platforms, such as Salesforce.
EZLynx Connect is both a technical architecture and a business platform. Using the EZLynx Connect APIs, third-party vendors can leverage our distribution potential to offer their products and services to more than 20,000 agents who use EZLynx every day. Everyone benefits. Integrations available today in EZLynx Connect include life insurance products, VoIP (internet telephony) services, credit card processing, and more. We have several other third-party integrations in development to be released in the next few quarters. Keep checking our monthly NewsLynx email to stay up to date.
Our goal is to make sure our customers have access to many of the best solutions available in the market to run their agencies. EZLynx Connect will help you sell more products, communicate with your customers more effectively, and service them more efficiently. It is our hope this will benefit both agency top and bottom-line numbers. As an agent, you will be able to review all the vendors available in our Connect Marketplace and select integrations you want to enable for your agency or users. EZLynx's legal and security teams review Connect vendors who receive sensitive consumer information to give you additional peace of mind. Some vendors may require you to agree to separate legal contracts or terms of service and pay the stated license fees before the integration will be enabled, and additional terms may apply as provided in the legal terms portal on our website.
Our focus for 2021 is all about Connect. We will continue to add more and more vendors to the Connect Marketplace, and some of these integrations will allow you to sell additional insurance products, like pet insurance, auto warranty, and much more, while other integrations will help you automate your communication to the customers by email, phone, or text. I am confident this should excite you, the EZLynx user, because we are thrilled with the possibilities in the years ahead.
Please visit the EZLynx Connect page on our website to browse all vendors available today, or add a vendor integration to your agency through our Connect Marketplace page inside EZLynx. Please send any thoughts or feedback you might have to us. As I said at the start, we value you and will thoughtfully consider your feedback.
You can watch Nag Rao discuss EZLynx Connect in our November Episode of EZLynx Live here.