We are excited to begin live testing of some powerful commercial features in EZLynx. If you're interested in participating in the BETA, you can let us know below.
Commercial Package Policy Support
Manual entry only
Maintain more accurate policy information and improve reporting capabilities by truly grouping lines of business within a one single package policy.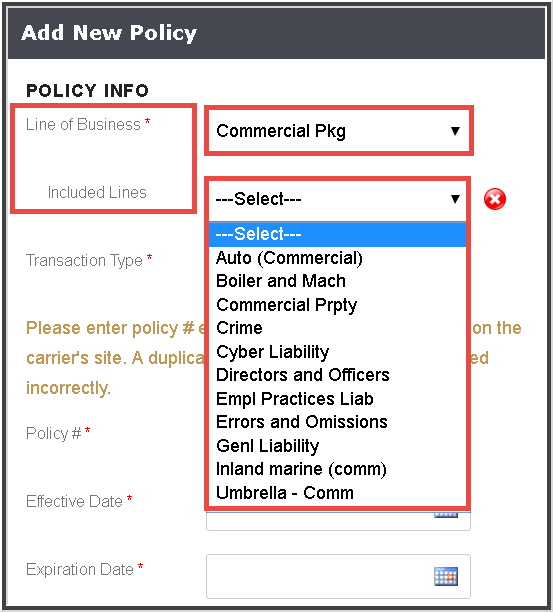 Let's take a look at the details
When adding a manual personal or commercial package policy in EZLynx, the user can now add the individual policies included in the package.
After selecting either personal or commercial package as the main Line of Business, add any number of individual LOBs and their premiums as you'd like.
The Add & Edit Policy feature prompts the user through a series of tabs for adding detailed policy information; to reduce data entry keying, some tabs gather information that can be shared across multiple policies.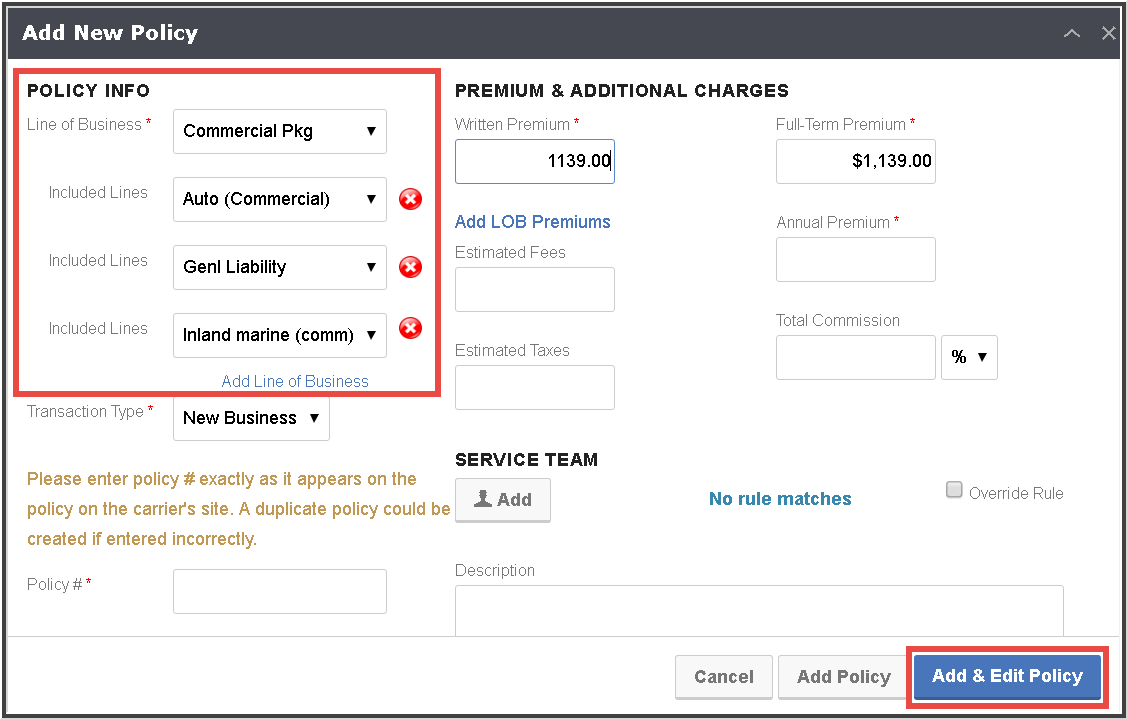 Tabs to collect information shared between all policies in the package; for less data entry

Commercial Applications
The ability to add commercial applications in EZLynx is a huge, time-saving tool for agencies that write commercial business. Complete the application once in EZLynx, then easily create necessary ACORD form for submission to multiple carriers.
Take an application and quickly transform it into a policy or take a policy and create an application from the data.

Commercial Proposals
From a Commercial applicant's Documents tab, click the Add button and select Quote Proposal. Ability to select one manual policy from each LOB, then click Add Quote Proposal. The feature will be expanded to include downloaded policies in the near future.
Supported LOBs:
Commercial Auto
General Liability
Commercial Property
More coming soon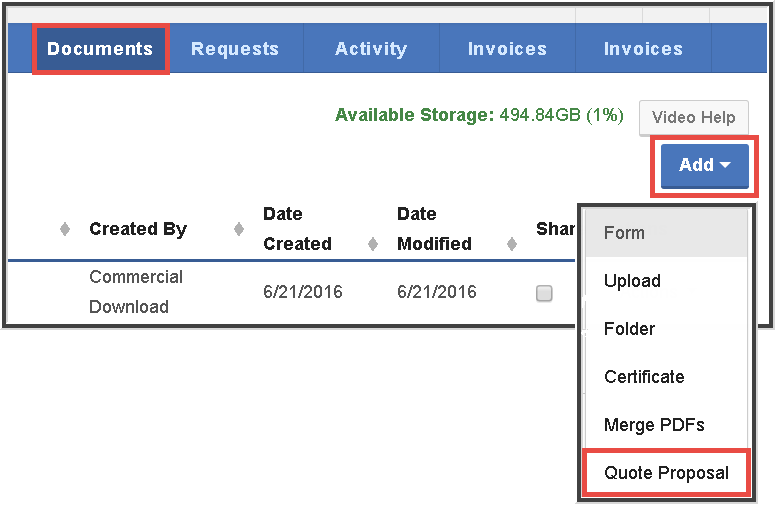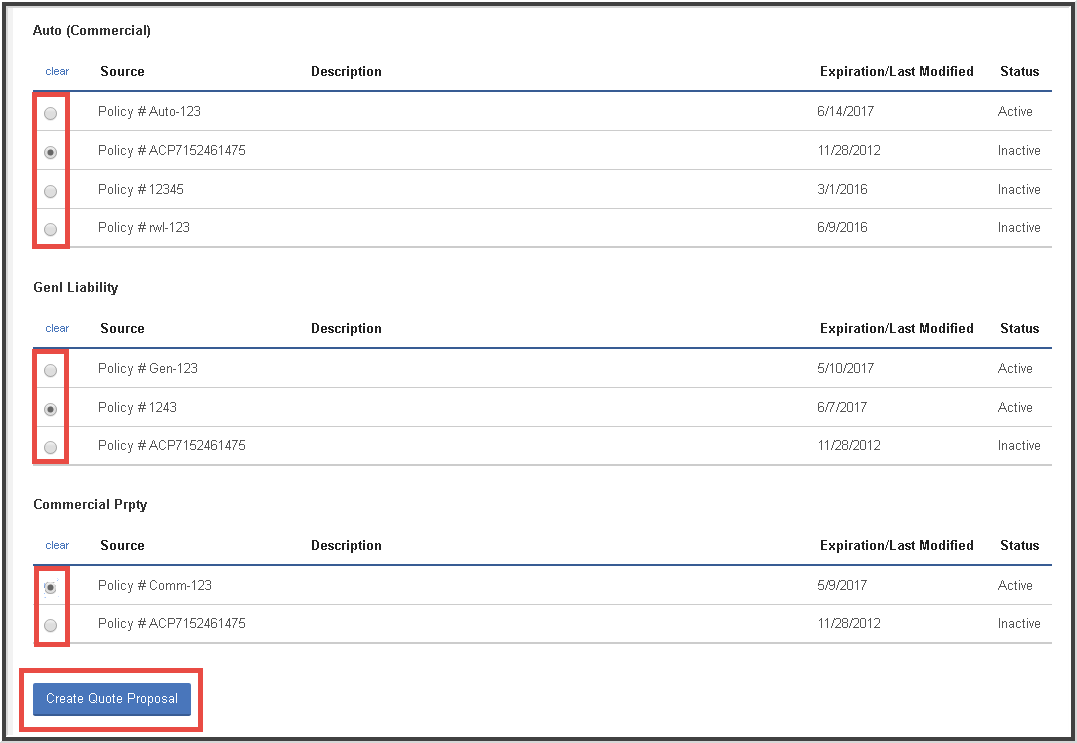 EZLynx is committed to enhancing our commercial support this year. We'd love to get your feedback!