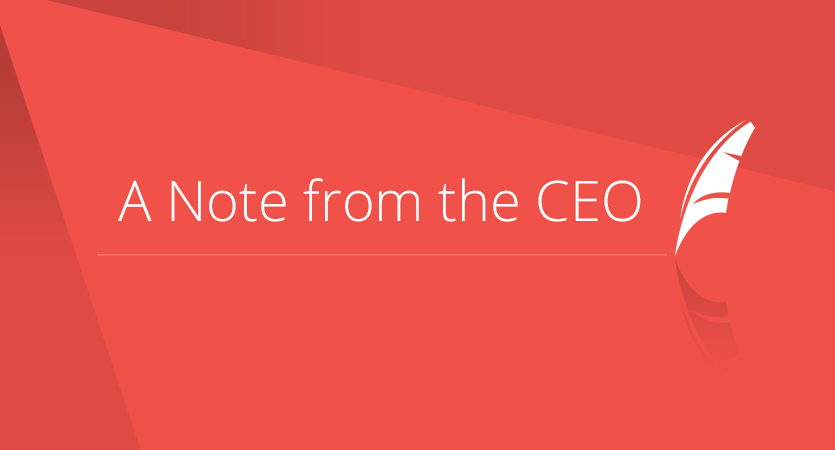 Happy New Year! It is that time of the year when we take a look back at the previous year and make plans for this year. EZLynx made fantastic progress in 2015 on several fronts. EZLynx® Management System has made steady progress in the market, and we added a record number of agents. We also added several large agencies with $100M+ book size. This tells me that our product is being taken seriously and agents feel confident with our future strategy and roadmap.
Our strategy for 2016 remains unwavering – deliver a single platform customer lifecycle solution that relies on innovation to solve the challenges that independent agents face.
Retention Center
To that end, our biggest release last year was EZLynx Retention Center™, which monitors all the upcoming renewals in an agency and provides a prioritized list for the day. This is both a product and a service that comes with on-going collaboration by our team to help each agency follow the best practices for renewal processing. With Retention Center, EZLynx has once again pushed the boundary of what a management system should do for an agency. Agents who have been using Retention Center and following our process have seen a consistent increase in their retention rate.
Reporting
I made a commitment to make it easier to extract agency performance numbers from our system. We have released a brand new reporting platform integrated into EZLynx, which allows agencies that use EZLynx Management System to extract complicated reports and charts. In addition, agents can define their own reports and make them available to other users within the agency. Coming this year, you will also be able to schedule your custom reports to run automatically and have the results emailed to you. We are also constantly improving our monthly Agency Pulse® report to include even more useful information to help agents with their day to day decisions. I strongly recommend agencies that do not use our management system take a close look at our reporting capabilities.
Workflow
Our Agency Workspace feature is a fantastic workflow tool that lets agents keep track of their tasks and notifications in one place. In addition to upcoming enhancements to Agency Workspace that will add support for team tasks, we also have exciting plans for taking our entire Workflow engine to the next level in 2016. Watch for more details in the coming months.
Mobile
As promised, we made good progress with mobile support for EZLynx in 2015. Our mobile-optimized version now support EZLynx Text Messaging, as well as our enhancements to Notes and Tasks. We plan to add additional mobile support throughout this year as well.
Looking Ahead…
Management System
EZLynx Management System will continue to be our focus in 2016. Our new reporting tool is just the start, and we will continue to add new features to help give you the insight you need to manage your agencies.
Email Campaigns
We have also released an update to our integrated insurance email marketing campaign tool to lay the foundation for the enhancements we plan to make throughout this year. In addition to over 50 email design and 200 email content samples, you can now create multi-step drip campaigns for both individual applicants and bulk segments of your EZLynx data. Over the coming months we will address many of the suggestions that we have received from our users as we work to turn this feature into a powerful and useful part of your daily workflow.
Client Center
EZLynx Client Center will receive quite a bit of our focus this year as we bring enhancements to make both you and your customer's lives easier. In addition to a new login process, we will also be adding greater support and features for commercial customers, streamlined consumer communication features, improved mobile support, and more.
The EZLynx Way
Finally, I want to reiterate our philosophy at EZLynx. We approach every project with this same simple idea – how can we help agents be more productive in this increasingly competitive industry. Our goal is to build a system that will help your agency for the next 20 years. We try hard to offer the best customer service to our users; likewise, we want to empower our users to offer the best possible customer service to their own customers through the use of our tools and services.
As always, please do not hesitate to contact me below for any comment, question or suggestion you might have. Wishing you a prosperous 2016!