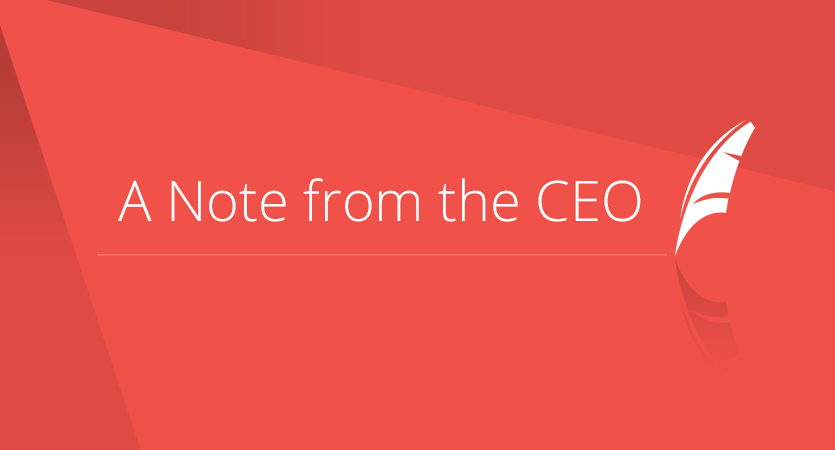 Greetings to all EZLynx users! 2014 is coming to end soon, so it's time to lay out our roadmap for the coming year as we continue to develop impactful tools to help grow your business. This year, we reached our 10 year anniversary! This is a huge milestone considering how we started and where we are today.
Another big highlight of 2014 is our market penetration ranking as per the 2014 Future One and Independent Insurance Agents & Brokers of America's Agency Universe Study. Thanks to our loyal customers, EZLynx Management System is now 3rd in the market with 6% market share, right behind Applied TAM and Vertafore 360. This is an incredible accomplishment considering our management system has only been on the market for two years and began with 1% market penetration at the end of 2012. Thanks again to all of those EZLynx Management System customers – I promise you have made the right decision!
A look back at 2014…
At this time last year I wrote a similar article and I highlighted the following features as priorities for 2014. Below is an update to all our users on the progress in these areas.
Agency Analytics and Agency Metrics
Agency Process Automation
Commercial Support
Our monthly Agency Pulse report that is emailed automatically to all management system agencies has continued to improve with more useful metrics. I can tell how addicted our agents are to this report based on the frequent feedback we receive each month. Our emails and phones light up with questions and feedback as they anxiously await the report and after they receive it. We will continue to enhance this report in 2015 with a companion online portal which will include historical and trend analysis tools.
We made the most progress with Agency Process Automation in 2014 and we are not done yet. EZLynx 4.0 release was a milestone release with respect to agency workflow and agency process automation. EZLynx 4.0 uniquely combines notes, tasks and notifications under the banner of our 'Agency Workspace' to allow agents to efficiently manage their day-to-day agency activities. Without divulging a lot of details, suffice it to say that we have some fantastic things in the works for 2015 with regard to Agency Process Automation and Workflow.
EZLynx Management System has made tremendous progress with commercial features. EZLynx has always had good support for downloaded commercial LOB policies with full support for ACORD forms and certificate generation. However we felt that our support for manual commercial policy processing wasn't as good as we wanted it to be for our agents, and it was set as a priority for 2014. We have made tremendous progress in this area in 2014. We now have a beta feature being tested by some of our agents that allows them to create manual commercial applications and policies with complete support for policy certificates and other policy document generation. Keep an eye out for more updates on this.
Other Enhancements this Year
EZLynx also released fully integrated SMS Text Messaging support in 2014. This is an extremely popular feature that has been adopted by our agents very rapidly. Using this feature an EZLynx user can send and receive short SMS text messages with their clients. We all know how difficult it is to reach consumers via email, especially when they are at their workplace. EZLynx Text Messaging makes this communication a breeze while also documenting everything for E&O purposes.
Looking ahead to 2015…
I am always amazed when I talk to agency owners about how difficult it is for them to extract important agency performance numbers from their current management systems before they come to EZLynx. I have made it our business goal to fix this problem with our management system. We want to build features that will provide all the Key Performance Indicators (KPI) for our agency owners with a few clicks of the mouse. We really believe that every agency owner should let their KPI drive the agency decisions.
We will continue to build out our workflow feature so agents can automate their day-to-day agency activities with ease. EZLynx 4.0 was just the first step towards automating this and we will continue to enhance this feature in 2015. Watch for more announcements in this space.
We have also decided to keep EZLynx Mobile in sync with our desktop version going forward. This means an EZLynx user can switch between the mobile and desktop versions without losing a lot of productivity. It is important to note that certain features like agent-facing quoting is just not mobile friendly and is not something that will be available. However, we will continue to enhance the mobile support of all of our consumer-facing products such as quoting and client center in 2015 as well.
Finally, I want to explain the underlying design philosophy with EZLynx Management System. We believe a smart agency management system should drive an agency and not the other way around like all the existing management systems out there. A smart agency management system should act like an employee of the agency and understand what is happening in an agency based on the information coming into the system in order to make automated decisions. Expect more of these kind of features from EZLynx in 2015.
Happy Holidays and Happy New Year!