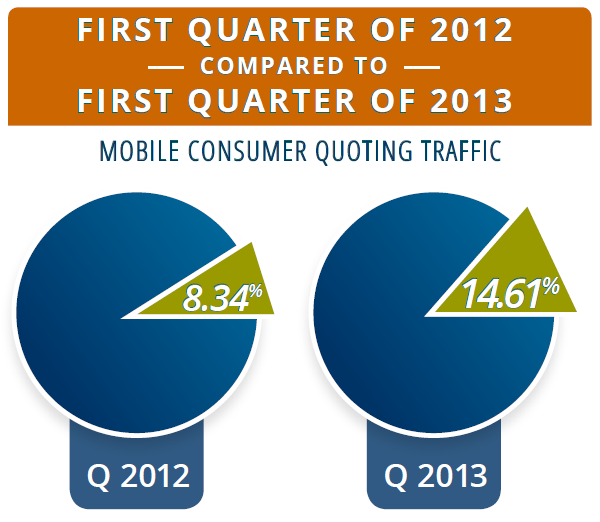 It's an exciting time in the insurance industry.  Rapid changes in technology and the way consumers expect to do business has created new opportunities for technology savvy agents.
EZLynx continues to be on the cutting edge of innovation as we put a strong emphasis on our Management System and Client Center products to help bring together a full customer lifecycle solution for the digital marketplace.  One trend that we see in our statistics each month, though, is an increase in Consumer Quoting traffic on mobile devices.
We saw a major need in the market to provide a mobile optimized consumer quoting experience for independent agents that will help that growing segment of traffic to complete the quote process.
If you've ever tried to fill out a form on your phone on a desktop-optimized website, you are aware of just how frustrating all the pinching and zooming and panning back and forth can become.
EZLynx Consumer Quoting with the mobile feature enabled will automatically detect if the user is on a mobile device and switch to a user friendly mobile interface.  Forms fields line up neatly on the screen and become perfectly readable on your tablet or mobile device.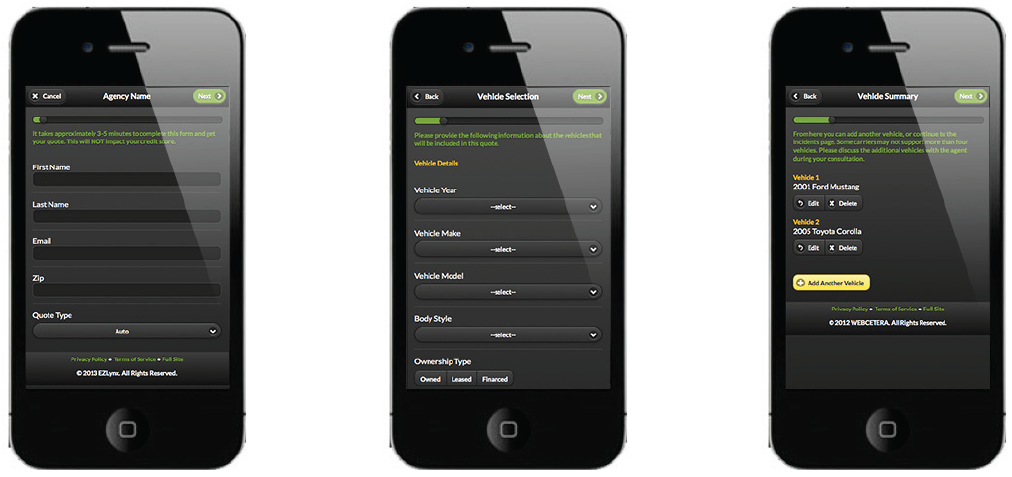 Included with Enhanced Consumer Quoting, our mobile optimized quoting experience will help make it easier for online shoppers to bring their business to your agency.
Want to be notified when it's released? [cm_ajax_subscribe id=1]