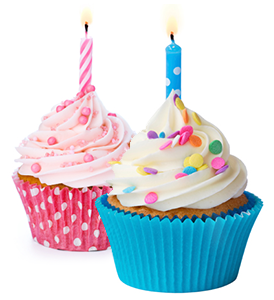 Independent agents are often required to play the role of agent, CSR, and marketing director.  EZLynx Marketing Campaigns makes it easy to streamline simple email marketing tasks so that your agency can spend more time writing new business.  Multi-step drip email campaigns are a great way to follow up with both customers and prospects over a long period of time without requiring on-going monitoring on your part.
We recently released an upgrade to our drip campaign feature that allows the user to set a specific activation date for the drip campaign process for a selected applicant.  This makes it possible to put individual applicants on a variety of date-specific and recurring campaigns, including birthday campaigns.
To send out birthday campaigns you will need to setup and customize a Birthday Campaign template.  We have provided one to help get you started.
Once a template is created, you'll be able to put individual applicants on the birthday campaign in a few simple steps.
Select the applicant for whom you want to setup the birthday campaign.  Click Start Drip Campaign and choose your birthday campaign template from the list.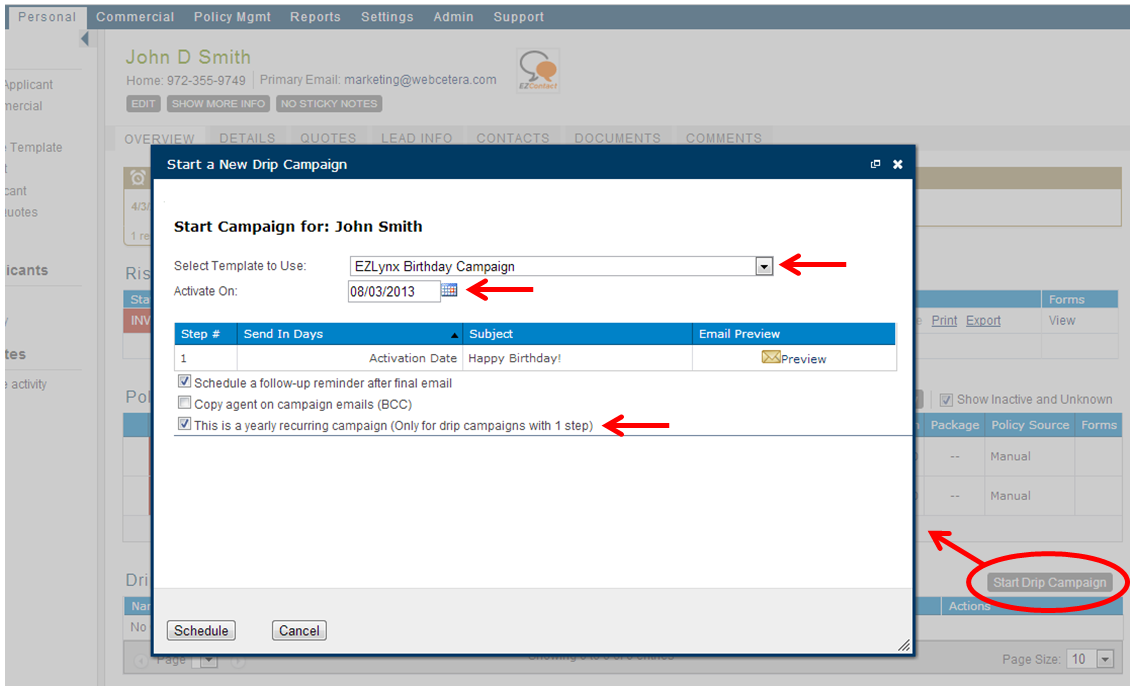 Set the new campaign to activate on the applicant's birthday and check the yearly recurrence box to schedule the campaign to repeat for the next 5 years.
EZLynx Marketing Campaigns is included as part of EZLynx Agency Suites.  Find out how EZLynx is the only tool you need to run your agency. Watch the video or drop us a line and we'll get in touch.