It's no secret in the insurance industry that legacy agency management systems have had a stranglehold on their customers for quite a while.  Their strategy was simple: Get as much of your agency data into their system as possible, and then make it extremely difficult to get it out again.  Agents soon found themselves chained to these old, expensive systems with no easy way to escape.
EZLynx has accepted that challenge by offering comprehensive data conversion services with EZLynx Management System, and we've taken the hassle out of converting your customer data.

EZLynx Management System can replace much of the functionality found in legacy management systems – at a fraction of the cost. However, cost is not the only factor an agency has to take into account.
We recently spoke with two of our customers that have had firsthand experience with the data conversion process when moving to EZLynx Management System.
"My first question was 'Will everything come through?'" said Lindsay King of Insurance Center of Green Valley when considering a move from TAM Online.
He's not alone in his initial fears about moving systems. Most agents have accumulated years' worth of customer data.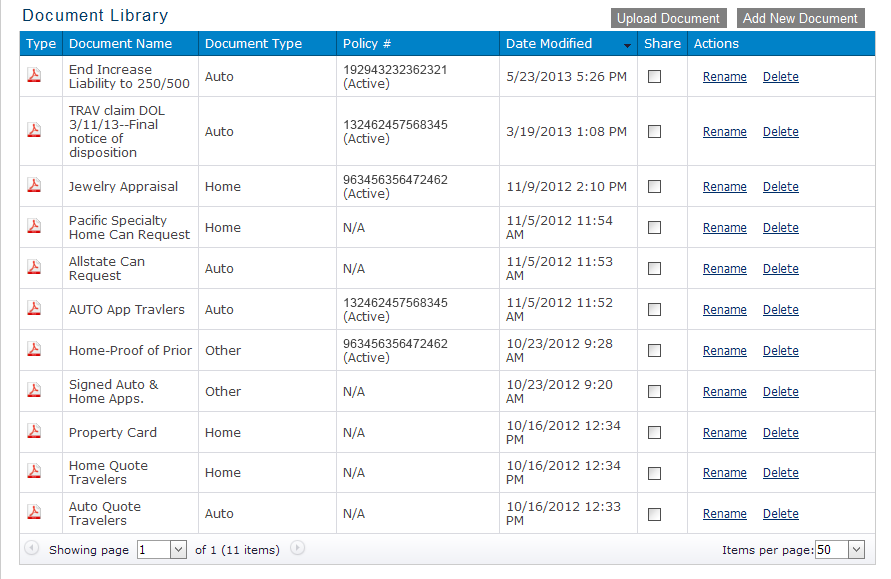 Brooke Seaman of AmeriFirst Insurance Agency shared that sentiment. "Making sure all of my saved documents were transferred successfully from AMS360 was my initial concern, and they were!"
For many agencies, manually re-entering customer data into a new management system is simply not an option.
"I would have never considered entering the information myself.  That would take a full time person working for months," said Seaman.
This problem often forces agents to stay with expensive legacy systems that are no longer a good fit. "We simply didn't use all of the features in our old system. It was complicated and not user friendly," Seaman went on.  "I can count on the reports I produce from EZLynx; whereas the old system's reports rarely seemed to be accurate."
We put a lot of focus on making our Data Conversion process a smooth and painless process. "I was kept completely in the loop throughout the entire process, "says Seaman.  "They used a project management system that let me know on a daily basis the activity that had taken place and who performed it.  I worked closely with one person who was extremely knowledgeable and patient.  He even called me weeks after my conversion, just to check on me and see if we needed any help using the new system."
One of our goals with EZLynx Management System has been to give agents an all-in-one platform to streamline their agency. "The comparative rating system has enabled us to keep staffing down," said King. "The management system will keep costs down and allow us to spend money elsewhere."
EZLynx Agency Suites provides a cost effective way for agents to handle all aspects of their agency, from EZLynx Consumer Quoting and Agency Websites, to Management System and Marketing Campaigns.  "I have been using EZLynx Rating Engine for years," said Seaman.  "When I did the demo on the management system, I really liked what I saw.  It just makes sense to use the same company for both systems. Plus, they did my website, which looks amazing.  With EZLynx Client Center, Consumer Quoting, and the ability to rate from anywhere on any of my devices, EZLynx has been an extremely valuable business tool, helping my agency to achieve the growth and success that we've been aiming for."
"I was very pleased with the conversion and the pricing," says King.  "It is most definitely a great product for the price." Seaman agreed, "Everything was there, just as if I never transferred it!"
To learn more about EZLynx Management System and our Data Conversion process, please fill out this quick form.