It's easier than ever to search your applicants using a variety of criteria
EZLynx is rolling out an extensive upgrade to our search engine to help make your life easier.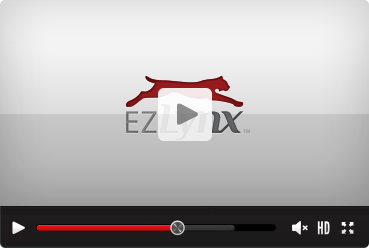 In addition, you'll be able to search using a variety of criteria, including First or Last Name, Co-Applicant's First or Last Name, Business Name, Email, Policy Number, City, State, Zip, and more
By default the new search window will search your applicants using all of the available criteria, but it's also easy to limit your search filter to a specific type by checking or un-checking the various options in the drop-down.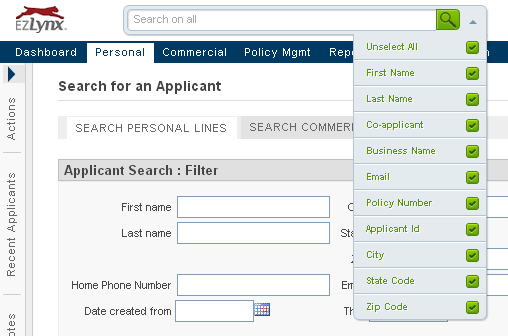 The new enhanced search will start to show you results as you type, often saving you from having to type out more than may be necessary. These results will show you exactly what part of the applicant the search applies to.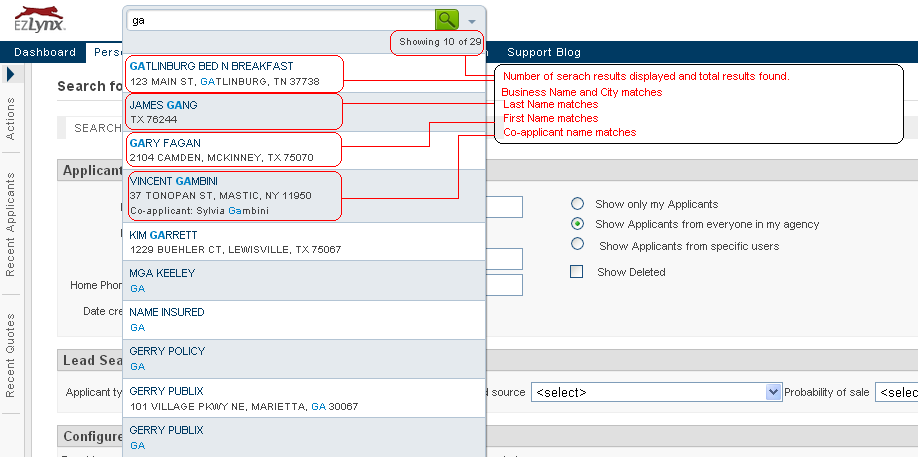 Continuing to enter text in the search field will narrow down the search results. The new enhanced search is a powerful tool that can dramatically speed up your workflow in EZLynx.
If you have any questions, contact

[email protected]
---
Now Live: EZLynx Client Center
Let your customers request policy changes from your website with the new EZLynx Client Center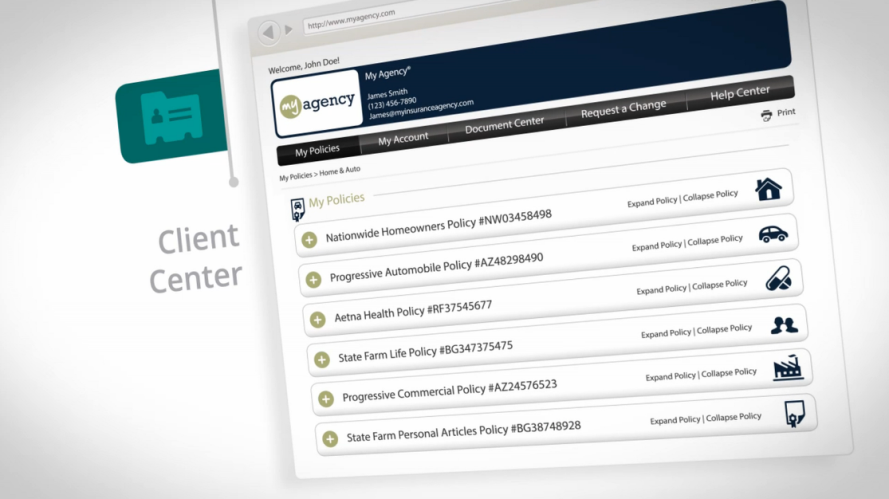 You may know it as EZLynx Customer Self-Servicing. We've given it a new name and new features.
Providing customer service 24/7 is becoming an essential ingredient to remaining competitive. Direct Writers do it, and consumers have come to expect it. We have made EZLynx Client Center a priority this year because we realize that this is going to become an essential tool for the independent agent in the digital marketplace.
Our latest release to EZLynx Client Center, in addition to a new look and feel, adds the ability for your customers to request policy changes. These change requests are stored in EZLynx as an activity, and the agent receives an email with all of
the change request details. This lets your customer request changes without having to field phone calls all day, and our guided questions for the most common types of changes ensures that the consumer provides you with the exact
information you need to make the change.
To get started with EZLynx Client Center, you'll need EZLynx Management System.
To learn more, join our Webinar on Friday, February 8 at 1:00 PM Central.
Webinar: EZLynx Client Center
Space is limited. Reserve your Webinar seat now at:
https://www1.gotomeeting.com/register/183001217
Title: EZLynx Client Center Overview at 1:00 Central Time
Date: Friday, February 8, 2013
Time: 1:00 PM – 1:30 PM CST
---
Coming Soon to EZLynx
Certificates of Insurance
Efficiently process customer requests for certificates and other additional interests forms from within EZLynx. Soon you will be able to add templates and maintain their respective holders, loss payees, mortgagees, and more! Most of the popular ACORD forms templates will be included, including Vehicle or Equipment Certificate (ACORD 23), Certificate of Property Insurance (ACORD 24), Certificate of Liability Insurance (ACORD 25), Evidence of Property Insurance (ACORD 27), ,Evidence of Commercial Property Insurance (ACORD 28), Evidence of Flood Insurance (ACORD 29), Certificate of Garage Insurance (ACORD 30), and Insurance Binder (ACORD 75)
Look for more details in next month's issue of NewsLynx.